Rights Liberties Justice aim to be a pre-eminent campaigning organisation serving the Liberal Democrat Party and helping with policy formation, and reaching out to promote liberal values in the law.
---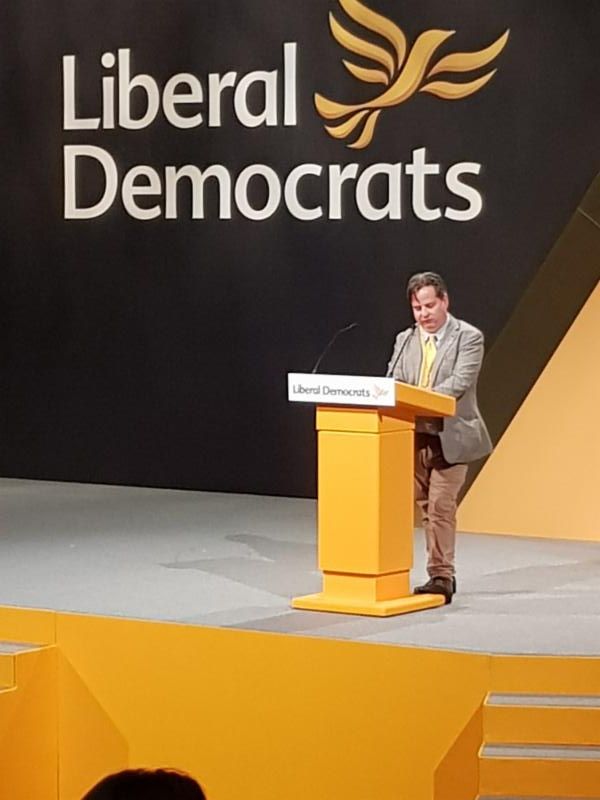 Our members comprise not only of Legal Executives, Solicitors and Barristers, academics, magistrates, law students and other professionals involved in the law, but also all, who are members of the Liberal Democrat Party interested in law reform.

Members are encouraged to become involved in policy development and discussion. Recent topics have included Brexit and the constitution (obviously), the future of the Good Friday Agreement, civil liberties policy, citizenship education, powers of attorney, Legal Aid and access to justice, sentencing and offender rehabilitation, the legal profession, international law, and many more.

Interested? Read on. I hope you join and participate.

Best wishes

James Sandbach and Andrew Haslam-Jones
Joint-Chairs of Rights Liberties Justice ( Lib Dem Lawyers)
---
What we do at Rights Liberties Justice
---
The home for Liberal Democrats interested in issues of rights, liberties and justice.
Has members practising and working in all areas of the law, with considerable diversity of legal knowledge and experience.
Contributes to the Liberal Democrats' policy making through working parties on legal policy and law reform
Special Affiliated Organisation (SAO) to the Liberal Democrats giving rights to take policy forwards at Conference.
Responds to government consultations on proposed legislation..
Issues a regular e-Newsletter
Holds an excellent annual dinner. The Association's Annual Dinner is a significant social event, usually held in late January. Members are welcome to bring guests.
Is a registered CPD provider for relevant event
Our members comprise not only of Barristers, Solicitors, Legal Executives, Academics, Law students and other professionals involved in the law, but also all those who are members of the Liberal Democrat Party interested in law reform
Campaigns for liberal values in law reform and for the protection of civil liberties and human rights in the legal system and in our substantive law.
Briefs members of the United Kingdom, European and Scottish Parliaments, the Welsh Assembly and other elected bodies on legal issues.
Organises conferences, lectures and meetings, and fringe events at Federal Conference in Spring and Autumn.

---
Recent News and Updates
11/03/2020
Date: 13-15 March 2020 Location: York Information regarding the conference will appear hear shortly with dates and times of any fringe meetings.For more information please visit the Liberal Democrat website Fringe Meetings FringeDateTimeVenue The United Kingdom – Can it Survive? Saturday 14th March 1300-1400 Minster Suite Hilton Hotel Has Brexit been achieved at the cost (more…)
11/03/2020
LDLA AGM 2020- Please sign in to view
02/03/2020
Welcome to this lecture in the honour of Joyce Arram, "the Arum Lily" , beloved by us all.